DMC/S&T/13/01
Alimport v. Soubert Shipping Co. Ltd
English High Court: Walker J: June 2000
ANTE-DATED BILLS OF LADING ISSUED BY TIMECHARTERERS' AGENTS: NO ACTUAL OR IMPLIED AUTHORITY: SHIPPERS DEEMED UNAWARE OF ANTE-DATING: WHETHER SHIPOWNERS LIABLE TO INNOCENT THIRD PARTY HOLDERS FOR VALUE: OSTENSIBLE AUTHORITY OF AGENTS
DMC Category Rating: Confirmed
Facts
This case was the trial of a preliminary issue as to whether the shipowners, Soubert Shipping, were bound by an ante-dated bill of lading for a consignment of rice, issued by Penavico in Ningbo, China, as agents for the timecharterers. The bill of lading was an owners' bill of lading, being signed by the 'on behalf of the master'. It was however dated 5 August 1998, whereas loading was not completed until August 8. The agreed facts, on which the preliminary issue was to be decided, stated that the agents had no actual or implied authority from the owners to ante-date the bill. The claimants were innocent holders for value of that bill.
The question for the court was the extent to which the agents had apparent or ostensible authority, as regards third parties, to issue such a bill and bind the owners.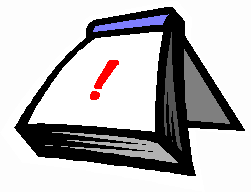 The agreed facts said nothing about the shippers' state of knowledge of the backdating and no allegations of misconduct or dishonesty were made against them. On this basis, the judge declined to find that the shippers were aware of the ante-dating.
Judgment
The judge held that, on the agreed facts, the agents had ostensible authority to issue the ante-dated bills and that the shipowners were bound by those bills. It was not correct to say that 'an endorsee of a bill of lading issued by an agent takes upon himself the risk that the agent does not have the authority he claims to have'. Where both the consignee and the shipowners are innocent of the back-dating, the interests of the consignee were to be preferred, since 'it was the shipowners who put their trust in the timecharterers' agents by giving them the authority [to sign bills of lading] in the first place'.
The judge held also that his conclusion was in line with recent authorities. He relied extensively upon the decision of Coleman J. at first instance in The Starsin [2000] 1 LLR 85, although Coleman J.'s finding that the bills of lading were charterers' bills made that part of his judgment non-binding. The judge also quoted the decisions of Sheen J. in the cases of The Nea Tyhi [1982] 1 LLR 607 and The Saudi Crown [1986] 1 LLR 261. He also found support in the wording of the 1992 Carriage of Goods by Sea Act of the UK, which – in section 4(b) – expressly enacts that the signature of a person 'who was not the master but had the express, implied or apparent authority of the carrier to sign bills of lading' is conclusive evidence of the shipment of the goods in favour of a lawful holder of the bill. [The question here, however, related not to the quantity of goods shipped, but to the date on which they were shipped.]
Accordingly , the judge found in favour of the claimant.