DMC/S&T/27/01
Transfield Shipping Inc v. Sino-Add (Singapore) Pte Ltd
High Court of Singapore: Judith Prakash J: Unreported: 27 August 2001
GENCON CHARTERPARTY - MAREVA INJUNCTION – WHETHER RISK OF DISSIPATION OF ASSETS – WHETHER MATERIAL NON-DISCLOSURE – WHETHER STAY OF ACTION IN FAVOUR OF ARBITRATION – WHETHER ARBITRATION CLAUSE WAS FOR GENERAL AVERAGE ONLY
Case note prepared by Ang & Partners, International Contributors for Singapore
Summary
In this case, Transfield Shipping, the disponent owners of a vessel, "the Angelic Spirit", obtained a Mareva injunction* against the voyage charterers, Sino-Add. On a challenge by Sino-Add to the injunction and an application to stay the action on the ground that there was an arbitration agreement between the parties, the Singapore High Court upheld the injunction and found that there was no arbitration agreement that would justify a stay of action.
* a Mareva injuntion is a discretionary remedy by which the court orders the seizure of a defendant's assets pending determination of a claim, where there is a real risk of their being removed from the jurisdiction in order to avoid paying the claim. The name 'Mareva' comes from the case in which the remedy was first used.
Facts
Transfield were time charterers of the vessel "ANGELIC SPIRIT". They sub-chartered the vessel to Sino-Add on a voyage charter from India to China. Transfield subsequently made a claim against Sino-Add for freight charges, demurrage charges, dead freight, deviation costs, bunker charges and port charges for the sum of US$658,995. Transfield' demands were ignored. Thereafter, Transfield applied for and obtained a Mareva injunction over the assets of Sino-Add and one Sino-Trust Shipping Ltd to the value of US$700,000.
Sino-Add applied to discharge the injunction on the following grounds:

Transfield had not established a real risk of dissipation of assets by Sino-Add; and

Transfield had been in breach of their duty to make full disclosure of all material facts and circumstances in their application for the injunction.
Sino-Add also applied to stay the action on the ground that there was an arbitration agreement. There were two relevant clauses in the Gencon charterparty. Clause 32 of the charter-party provided for "General Average and arbitration if any to be settled and adjusted in London, English law to apply." Clause 11 read as follows: "General average to be settled according to York-Antwerp Rules, 1974. Proprietors of cargo to pay the cargo's share in the general expenses even if same have been necessitated through neglect or default of the Owners' servants."
Decision
1. The court held that Transfield had established that there was a real risk of the assets being removed from Singapore to avoid satisfying a judgment against Sino-Add. Two employees of Transfield had given affidavit evidence of the Sino-Add' oral threats to "walk away" if Transfield proceeded with legal action and that Sino-Add could "disappear" as they had no assets at all. Although this was disputed by Sino-Add, the Court could not at this interlocutory stage dismiss the Transfield evidence.
Although Sino-Add were a company incorporated in Singapore, the only three shareholders and directors were Chinese citizens, who had no residential address in Singapore. There was no evidence that the directors were physically present in Singapore on a regular basis.
Sino-Add only had a legal presence and did not appear to have a commercial presence in Singapore. They had used the address of an accounting firm as its registered address and had no staff, no office, not even a telephone or a fax number in Singapore.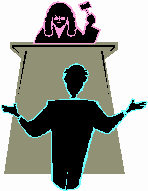 2. The court then held that Transfield had made full and frank disclosure of all material facts and circumstances. Transfield had disclosed copies of their Registry of Companies searches that provided sufficient information about Sino-Add, such as the information pertaining to the shareholding, the directors, authorised, issued and paid-up capital.
That Sino-Add had engaged in substantial business transactions was a neutral factor that did not warrant disclosure, since Sino-Add could just as easily transfer the monies out of jurisdiction, or conduct their business from outside the jurisdiction.
Transfield had also disclosed the fact that their English solicitors had invited Sino-Add to proceed with arbitration in London.

3. The Court refused to stay proceedings in favour of arbitration.
Applying The Ioanna [1978] 1 LLR 238, the proper construction of clause 32 was that it related only to arbitration of general average disputes and it did not constitute a general arbitration agreement.
The notice of arbitration issued by the Transfield's English solicitors was merely an invitation to Sino-Add to settle the dispute by arbitration in London, and this invitation had lapsed or was revoked by their commencement of legal proceedings in Singapore.
Sino-Add had not responded to the Transfield invitation in any way prior to the present proceedings, and only did so after the present proceedings were under way. They therefore did not have any grounds to apply for a stay.
Comments
The Court's decision on the injunction is primarily based on the facts of this case. Where interpretation of the arbitration clause is concerned, parties intending to arbitrate would do well to take note of the English and Singapore decisions. A clause which reads "General Average and arbitration if any to be settled and adjusted in London, English law to apply" is not effective to compel arbitration of disputes unrelated to general average.